Dream Water is a safe, drug free,
and fast-acting natural sleep aid.
Get $10 off our 12 Pack Shots today!
BONUS: TWO FREE Sleep Powder Travel Packs, valued at $19.98!
($59 TOTAL VALUE for only $29!)
Buy It Now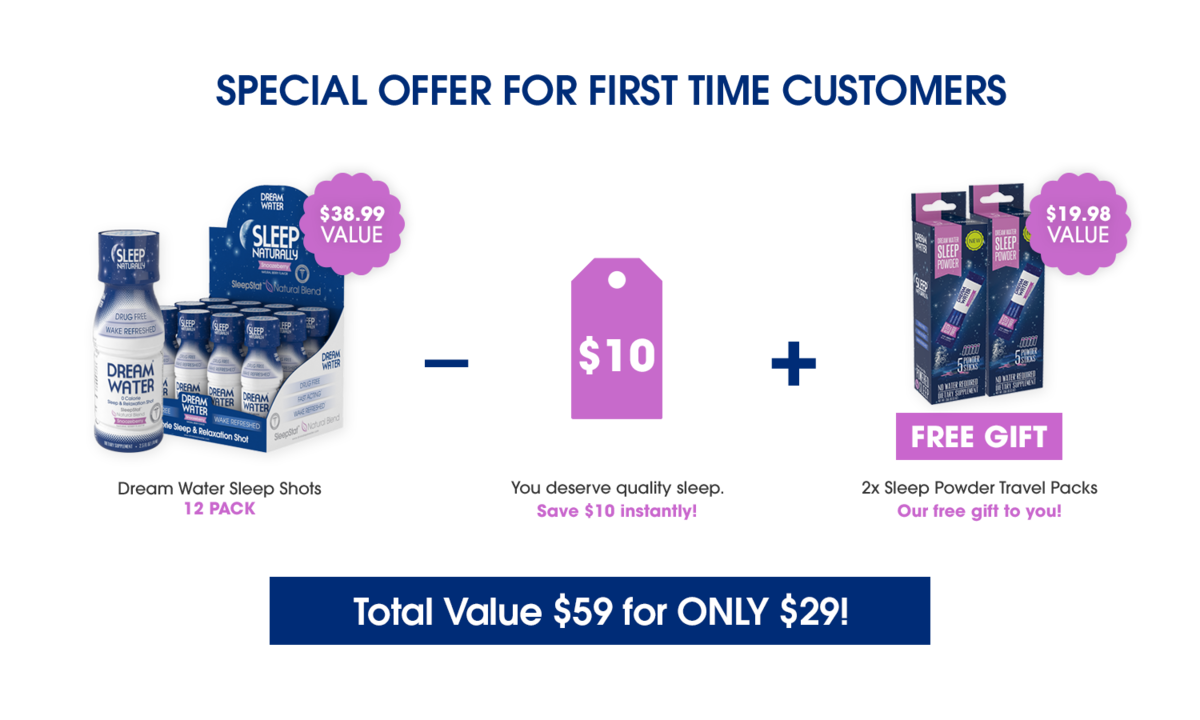 0-calorie, sugar free, natural, kosher, gluten free, non-habit forming, and fast acting.
Scientifically formulated, our SleepStat Natural Blend of Melatonin, 5-HTP, and GABA can help you fight occasional sleeplessness by helping your body adjust its natural sleep cycle.

Want to know more about the benefits of Sleep?
Subscribe today for exclusive offers, discounts, and sleep tips.
Offer only available to new first time customers.
The discount is only available for one 12 Pack Sleep Shot per customer.
Coupon valid until 5/31/17

Please note, your cart won't show your free Travel Pack gift
however you'll receive it in your order.